Shop with us on-line or at our Pop up Store!
Our new Spring / Summer Collection is now available! Check out all our brand new pieces.
Shop Locally with Us!
This Spring and Summer we wanted to make things a bit easier for all of you amazing Boss Ladies and Boss Babies out there who are making magical things happen! Check us out at the Wolfforth Farmer's Market, located in Texas!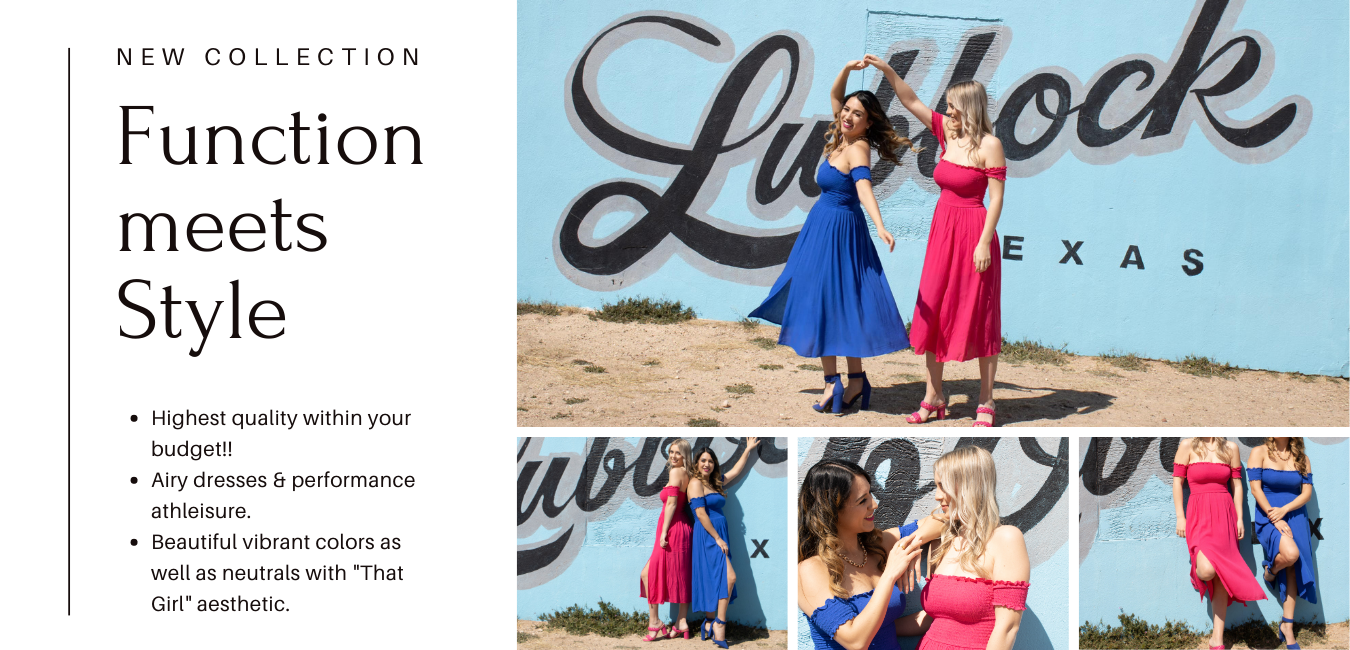 Ethical and Sustainable Brand
Are you a woman on the go? Discover our high quality and practical clothing. Sophisticated yet comfortable business and leisure designs made or sourced in Los Angeles and Texas with ethical and sustainable practices. We are women owned and our items are carefully handcrafted or curated by the designer herself. Mama and mini styles coming soon!
We truly appreciate you supporting our small business and conscious fashion! 
Subscribe to our newsletter and be the first to know about new styles or discounts! Feel free to follow our journey on Instagram @jaxodyssey.
I got the yoga set and I love it! The fit is great, and the design and color are very well thought out. I'll be looking out for more fashionable items as they are hand made by an actual fashion designer!

Nalini Meade
Community Work and Values
• We manufacture or source our items in the USA and support local Los Angeles & Texas businesses
• We create our clothes with sustainability in mind by providing quality over quantity and pieces that withstand the test of time, making you proud to exhibit them for years to come. In addition we source sustainable materials such as recycled fabric
• Our designs are carefully curated and our inspiration comes from the beautiful diversity and culture that we have experienced in our world travels
• We take pride in partnering with top manufacturers, fashion consultants and suppliers who share our values, such as ethics and fair working conditions
• Our mission is to always partner with non-profit organizations and charities that help women reach their highest potential
Tag us @jaxodyssey for a chance to be featured!